Subscribe to The Keri Report and get everything Keri – including recent interviews, blogs, tips, recipes, product picks and more. Your weekly dose of useful, straightforward, no-nonsense nutrition information, with a whole lot of Keri's opinion thrown in.
---
The Truth About Pasta July 12, 2016

The weather this week has been crazy. One minute it was almost 90 degrees and then it was in the low 60's. It kind of makes you feel that nothing that you know to be true, is true. Shouldn't we be able to count on weather in the high 70's and 80's in the summer? Maybe not. At least not in the hamptons! I almost feel this can be the same in our food world. Sometimes what we think to be a fact, isn't at all a fact. Eat pasta, gain weight? Hmmmm, NOT necessarily! So in today's The Keri Report, I am sharing 2 articles I am quoted in with you to help you look at things (foods) differently. And the biggest shocker this week- take your hubby with you to a health event and find a product of the week that you BOTH agree on!!!
Read More
The Worst Choices At A Barbecue??? July 6, 2016

Another holiday weekend gone by. I don't know about you, but I already feel like before we know it, it is going to be Labor Day. Ouch! Anyhoo - really trying to stay in the present and enjoy the rest of the summer. With that in mind, it definitely means a lot more BBQs, yoga outdoors, and the endless possibility of water activities. Yes, surprisingly this past week, I ventured into the waters with my husband, sister, and brother-n-law on kayaks. Whoever thought I was a creature of habit was dead wrong! So, this week in The Keri Report I wanted to give you a little more help on navigating BBQs and a little love for two foods that might not be part of your normal routine.
Read More
For me, the summer is a time for a lot of house guests (much to my husband's chagrin!). This year it started early - the week before Memorial Day. Since I pride myself on being the perfect host, I always try and make sure that my guests have their "go to foods", especially for breakfast. There has been a lot of debate in the news over the last couple of months regarding the importance of breakfast. The breakfast "naysayers" arguing that it does not help with weight loss. Honestly, who cares? I think more about the nutrients that may be missed and the lack of energy. (Yep, still don't think coffee IS breakfast.) Anyhoo - this week I give smoothie tips, product advice and share an interview that talks about foods to start your day.
Read More
The Real Deal on Artificial Sweeteners June 21, 2016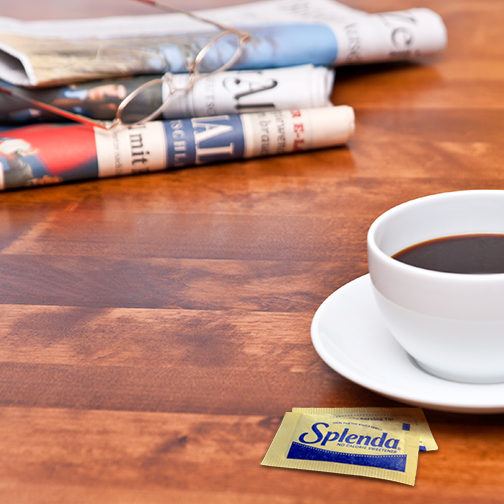 As we welcome the summer solstice and the "official" start of summer, it's time to relish in all things of this season. Right now, there's nothing like a visit to a great farmers market where you can stock up on fresh, seasonal produce and lots more! Read on for what I, and my fellow nutritionists, buy at our local farmers markets. Plus, I'm setting the record straight about artificial sweeteners, AGAIN! It is iced coffee season, after all.
Read More
For those of you who know me, I haven't always been a big "juice" person, besides of course OJ (hence my partnership with Florida's Natural). But nowadays juicing is so popular - I can't seem to avoid it. Mind you, I'm not talking about juicing a.k.a. detoxing (that is a whole other conversation for another time), but veggie, or veggie and fruit, store bought varieties. So, this week I thought it would be helpful to find one product to share with you that I approve of and why. Plus, it's wedding season - so I wrote a blog for US News on tips to help you feel and look great on your wedding day. And lastly, with protein all the rage, my interview with Self Magazine just might come in handy.
Read More
The warm weather is finally upon us (yes - I know I keep saying that), and with that means lots of fresh, seasonal fruits and veggies to enjoy (hint, hint)! If you're at a loss for which seasonal produce to choose, I've got you covered this week. I'm sharing 10 healthy summer foods to enjoy more of this summer; why only focus on what we shouldn't be eating, right? Also, it seems low carb diets are still popping everywhere much to my chagrin, and once again I am trying to set the record straight. Lastly, I'm covering a food that I really wished I loved to eat!
Read More
Not For Beginners! May 18, 2016
I have to admit - I love providing advice to others! Some listen (YAY!) and of course there are those that don't - guess it goes with the territory 🙂 Sometimes my advice is on easy ways to eat better, food shop smarter, get moving, or keep moving! (OK - maybe at times a little makeup, beauty products and clothing suggestions too!) This week, I'm dishing advice on my favorite yoga prop and then commenting on high protein dinners and common ingredients you find on packaged foods.
Read More
The Truth About Sugar May 10, 2016

The word "sugar" has become synonymous with "not good for you"; however added sugars vs. natural sugars are two very different things! This week, I'm breaking down the types of sugar to have MORE of (yes, that's right, I said more), and the types to limit. And, when it comes to teaching our kids about nutrition, read on for the lessons that we nutritionists share with kids about food. Plus, I'm covering what you really need to know about lactose intolerance.
Read More
What You're Craving May 3, 2016
Does food ever talk to you? As if the chips or chocolate bar are calling out your name? (Well not actually - but it feels like it, right?) Staying strong in the face of a powerful food craving can feel near impossible, so good thing I was interviewed on just this topic last week. Also, I was asked about what I do at the grocery store. You know - my food shopping tips, not the speed of which I push my cart (yes - sometimes quite fast) or how organized I am when I help the cashier pack (last week a cashier said "You must really get a lot of chores done in your house!"). And lastly for this week, a product pick that so many of my patients are always asking about.
Read More
Extra Sunlight Fun April 27, 2016
With Spring in the air you're probably making more social plans to enjoy the longer hours of sunlight. I'm all for that, as long as you don't forget about also trying to keep it healthy. SO, this week I'm covering lots of fun AND healthy ways to make the most of those extra daylight hours. Plus, I'm breaking down the latest research in defense of the all-too-often demonized food group, yep - you guessed it - carbs. And lastly, a new water bottle that somehow feels glamorous, YAY!
Read More