Subscribe to The Keri Report and get everything Keri – including recent interviews, blogs, tips, recipes, product picks and more. Your weekly dose of useful, straightforward, no-nonsense nutrition information, with a whole lot of Keri's opinion thrown in.
---
Spring Is In The Air May 4, 2018

Yep, it's that time of year again. My annual street photo of NYC in bloom. Ohhhhh SPRING, how I have missed you!!! And just like clockwork, all my clients start revving up their fitness and healthy eating to get ready for Memorial Day Weekend. The more things change, the more things stay the same! Sound familiar? Anyway, I won't bore you with my usual rant of why wasn't everyone focused ALL year round on their personal health goals, and why just get focused today, blah, blah, blah; BUT instead I am just going to be thankful that a light bulb went off in their head and they want to be on track NOW.
Read More
9 Unusual Ways to Eat Hummus April 24, 2018

My husband was recently in the hospital for spinal surgery and whenever this happens (unfortunately he has had previous surgeries) I am reminded of the importance of self-care. While trying to be the best possible "nurse", I can easily wind up forgoing exercise and letting my refrigerator wind up empty. And that my friends, is a mistake! You can only be a helpful caregiver if you first take care of yourself. It's like being on an airplane, when you should put your oxygen mask on before your child.
Read More
Collagen Madness April 10, 2018

I just got back from sunny Scottsdale, AZ, from a sponsored trip to the Produce for Better Health Consumer Connection conference. The main focus of the conference is to get together all stakeholders in the country with a common mission of getting consumers to eat more fruits and veggies. You might wonder why a conference like that is needed, but perhaps wonder more why is it that only 1 in 10 Americans are eating enough fruits and veggies daily.
Read More
Bad Nutrition Advise, Oh MY! April 2, 2018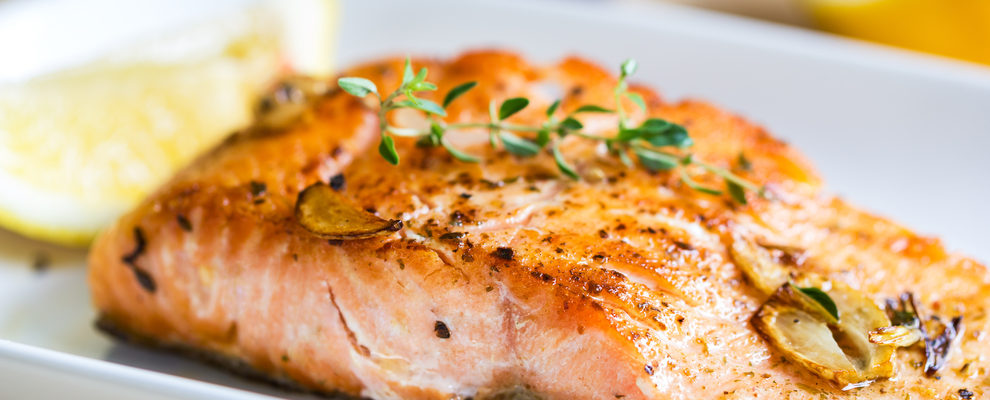 For years I stopped eating salmon. I don't really know why, it just seems I woke up one morning and lost my taste for it. But fast forward to today, and I eat it all the time. If I recall I went to an event, where there was nothing else I liked, ordered the salmon and was like, hmmm, this taste good! And just like that our relationship was mended. The funny thing is I have had this happen with other foods, some that I am now eating and others that I still have no desire for.
Read More
How Trendy Are You? March 21, 2018

Typically I never order a salad for lunch. I am by far a sandwich lover - love my carbs! So if I am going to order a salad it has to really call my name. This past weekend I was in Florida visiting with the fam and Sunday we all went to an Italian restaurant for brunch and my name was called by the Tuscan salad. Hello, white beans, feta and avocado! I noticed a hard-boiled egg on another salad so I asked for one as well; wanted extra protein.
Read More
Less Sugar, But Not Less Desserts! March 9, 2018

The above picture was taken this past week at a cocktail making course. As many of you already know I am a die-hard vodka martini lover. And not just any martini, technically it's not even a martini since there is NO vermouth, but Kettle One up with olives. So, when I decided to join my pal, Jackie, to learn to make other types of cocktails I was really stepping out. Rum? Bourbon? Gin? Are you kidding me?
Read More
Strange and Scary Things February 20, 2018

I love pasta so much I always joke that I should of been born Italian. But I also joke a lot about how little time I actually like to spend in the kitchen. The problems as I see it though are: 1. I love a home-cooked meal, 2. I am so bored with ordering in, and 3.I didn't marry a chef. SO based on all this, I have learned to be creative in the kitchen. And trust me, if I can, so can you.
Read More
Pizza vs. Cereal Showdown February 7, 2018

Well, here I am again in another weird yoga position. Foot behind the head, why you ask? Foot behind the head, why not I reply! Here's the thing - we all have different things that challenge us. Different goals, aspirations, struggles, dreams, etc. But at the end of the day - we are all the same. We are all just trying to get by in a crazy world. And the important thing is that we never give up on ourselves; we keep moving forward, the best way we can. And one day, maybe our goals all seem just a little more attainable!
Read More
Should You Buy Collagen Supplements? January 31, 2018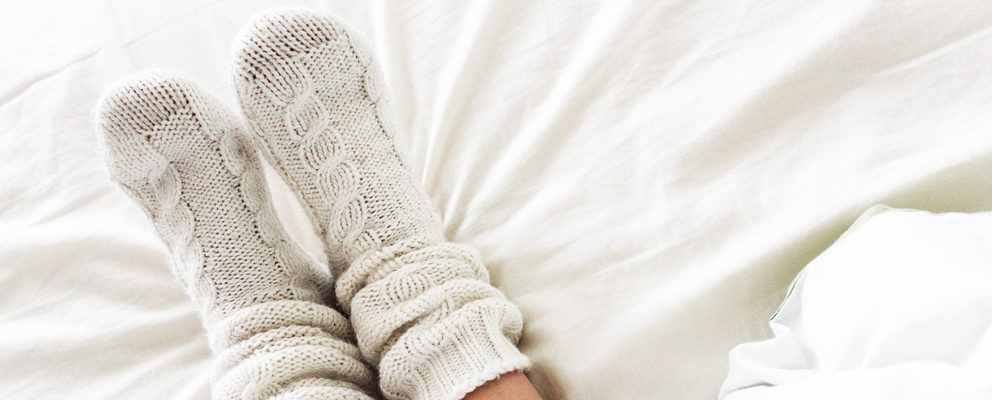 Have to admit during the cold winter months I sometimes love doing nothing more than being a hermit. Staying home ALL day in sweat pants and binge watching TV can seem like heaven. So why then do I feel guilty?  Why do I feel that I always have to be productive first before I am unproductive? Anyone relate? Well, just so you know, I am working on this. Giving myself permission to do nothing!
Read More
Coffee flour, what's next? January 25, 2018

"Don't dance around the perimeter of the person you want to be." ~ Gabrielle Bernstein Found this quote the other day while trying to be inspirational on Instagram. (Was I, who knows?) It struck a chord with me. So many of the patients who come to see me for individual counseling have all these goals: health, weight, career, etc. And yet, so many times, many of them don't quite get exactly where they want to be. Why is that; what actually gets in their way? Fear of failure? Fear of change?
Read More