Subscribe to The Keri Report and get everything Keri – including recent interviews, blogs, tips, recipes, product picks and more. Your weekly dose of useful, straightforward, no-nonsense nutrition information, with a whole lot of Keri's opinion thrown in.
---
"Comparison is the thief of joy." Ran across this quote the other day, not that it was the first time I heard it, but it really made me stop and think. Wow - SO TRUE. In yoga we are always told to keep our eyes on our own mat. Comparing what your body can do and what someone's else can is really not productive. I've also had many patients over the years who felt uncomfortable going to a gym; it intimidated them because of the "buff" bodies that would surround them.
Read More
Back on Track, Again! November 28, 2016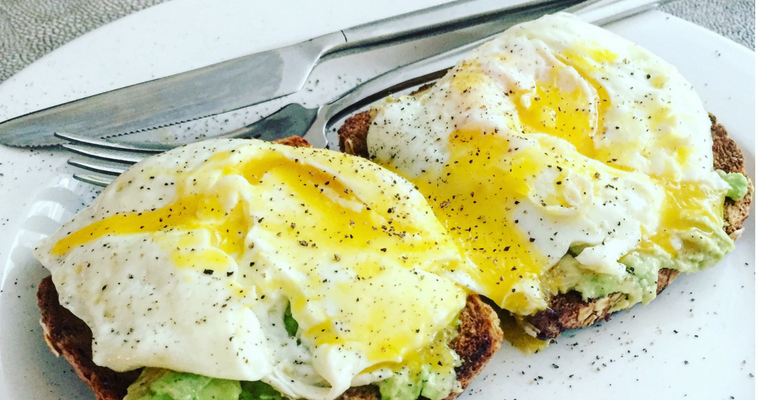 One holiday down - two more to go! I don't know about you, but my long weekend was spent perhaps eating a drop more than I should (yes....still thinking about that mouth watering rib eye steak with hash browns)  and exercising a drop less than I should. However, come Monday morning I was back on track with an early morning yoga class and a healthy breakfast with absolutely no regrets from my weekend behavior. Because honestly, what's the point of looking back and feeling badly about something you can not change? Better to take that energy and focus on making today and tomorrow something you feel good about!
Read More
Let The Holidays Begin! November 22, 2016
I can't believe the holidays are upon us and do you know what that means?  It's time for my holiday spiel! Here goes: If you look at the word holiday - it includes "DAY". Basically the holidays are 3 days: Thanksgiving, Christmas (or Hanukkah - OK 7 days there!) and New Years. EAT whatever you want. Yes, you heard me right -- EAT whatever you want, on those 3 days. Now if you celebrate Hanukkah you will have to choose ONE of the seven days - sorry, it's only fair! Now here's the thing, those 3 days in the scheme of things is not going to be a big deal in relationship to your weight (or overall health). BUT, if you make the next 6 weeks into an eating frenzy using the "holidays" as your excuse, that 's another story!
Read More
De-Stress with Food! November 14, 2016

Well, what a week it has been. And much to my chagrin, I have not found out that our election and the entire past year leading up to it was just like the CBS hit television show Dallas's "Dream Season", in which the entirety of the ninth season (1985-1986) was revealed to have been a dream. Oh well. So, I am forced to deal with the facts, think positively and carry on. NOW, I am going to go out on a limb and make a comparison, please don't hate me for it.
Read More
Election Day Madness November 7, 2016

Well the day has finally come...Election Day!!! It couldn't of come any sooner since I am so tired of the craziness. Honestly though, I will miss all the late night comedy spoofs on the candidates. Laughing is so much more fun than crying!  Anyhow, I know many of my friends, family and patients have been extremely stressed by all of it. Hopefully on Wednesday we can wake up and feel positive about our country and most of all ourselves! And no matter what the results, I know I will find some comfort on my yoga mat with a martini chaser! (Just kidding!!!!?)
Read More
Donate The Candy! October 31, 2016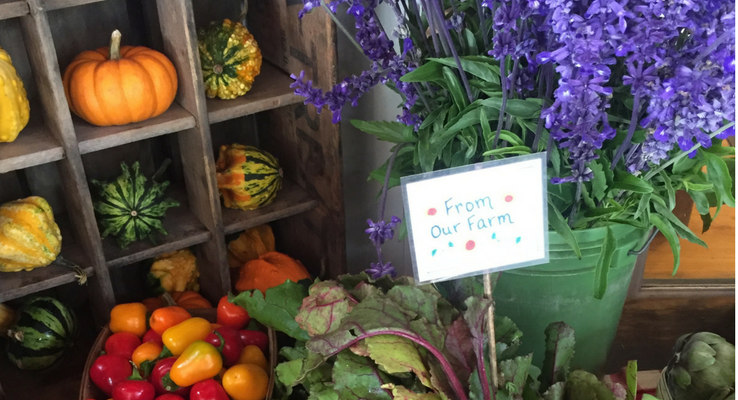 Cannot believe it is November 1st! Personally, I am trying to wrap my head around the temperatures dropping and that I soon must start wearing my winter coat. This week however, brings the typical non-weather conversation that occurs immediately after Halloween. My patients complain there is too much candy in their house and I try to convince them that they have tasted it all before and really can survive without it. I usually end up encouraging my patients to get rid of the candy; since most cannot simply have one small piece per day (my recommendation) till they tire of it .
Read More
Should Science Trump Opinion? October 24, 2016

Last week I spent four days in Boston at my national convention. It's where all the registered dietitians from across the country get together to go to nutrition lectures and find out about new products. It is also a time to visit with old friends, as well make new ones. Networking is fun, but can also be hard work! Once I got home, I started a yoga teacher training. After practicing for more than seventeen years I thought it would be a natural fit for me.
Read More
Say Goodbye To Added Sugar October 10, 2016

"No matter how much time you spend in the kitchen; there is always something new to learn!" These were my thoughts last week while I was cooking in a kitchen at Barilla in Chicago. Teamed up with 3 other amazing registered dietitians, we were part of a pasta cooking challenge (there were 4 teams total). Our team won (OK, officially it was a tie!) and yes, I am competitive; but what really resonated with me is what I learned from my teammates and Barilla's own amazing Chef Lorenzo Boni.
Read More
To know me, is to know I dine out a lot. Ask any patient I've had over the years and they could probably recite this quote of mine by heart: "You can eat out 365 days a year and still maintain a healthy body weight!" YES - that is my mantra (well, at least one of many!). I believe that when dining out it all comes down to choices. What you eat might not always be ideal - but it can almost always have a better ending.
Read More
How To Really Boost Your Metabolism September 27, 2016

Today in yoga I tried a variation of a pose that I haven't done before. Well - that isn't exactly true. I tried it 3 days before for the first time but couldn't get my legs up. Yet today - up they went and it felt so good. Still need to work on raising my chin, but I'll leave that for another day. I thought about this after class for a while and it reminded me of so many conversations I have with my patients. Losing weight/eating healthy might now happen right away. There will be plenty of stumbles and times when you are extremely frustrated that it might never happen. And I get that.
Read More